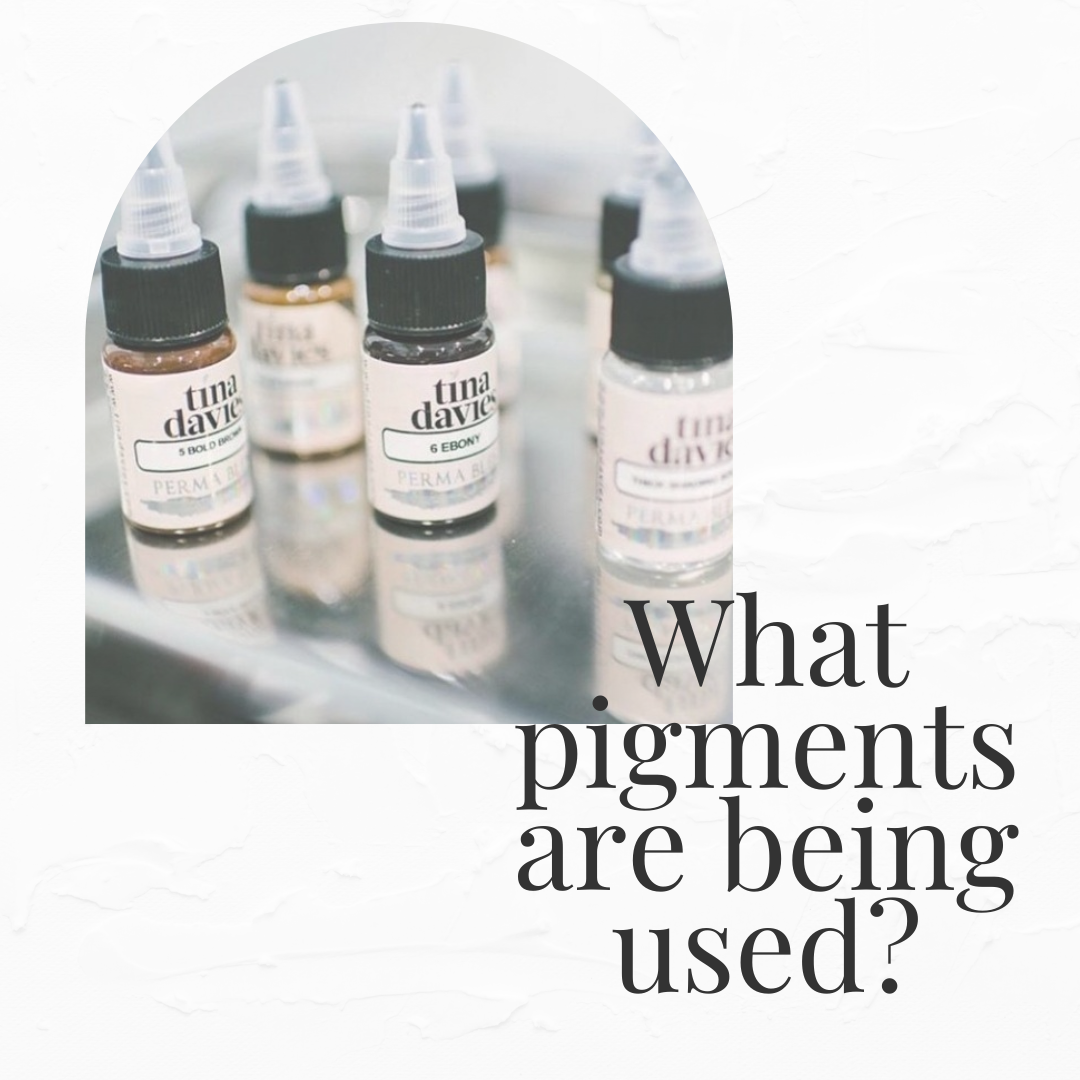 What pigment is your permanent makeup artist using?
Honesty is the best policy. And here at Haven Studio, we make it our #1 priority to offer transparency, education, and information to every client and student who walks in our door. Which is why it's time to talk about a dicey subject in the microblading industry…pigments.
Lately, we've seen so many new and "inexpensive" companies edging their way into the pigment game. And because pigments are currently unregulated, a lot of these newbie companies cut safety corners — by not doing proper research and using cheap ingredients to keep prices down. Frankly, it's a problem that puts clients in harm's way, and reflects badly on professionals, like us, who work to deliver only top-notch, safe, high-quality products and services.
Here at Haven Studio, continuing education is everything – even if that means flying across the globe to take a course from the best of the best in our field. (Yes, we do that!) And it's exactly how we expanded our knowledge of quality pigmentation.
What to know before you go…
• We use Phi or Permablend pigments – world-class quality with a pristine reputation for safety.
• Our pigments are vegan and cruelty free. The ingredients are a combination of pigments, glycerin, witch hazel, isopropyl alcohol, aqua, rosin, and DMDM hydantoin. Pigments are gamma ray sterilized, vegan and also cruelty-free. 
• They don't contain the heavy metals and toxins found in 98% of semi-permanent pigment brands.
• Yes, they're more expensive…but for good reason. They're CLEAN.
• Phi  and Permablend pigments are free of Tartrazine – an artificial color additive that can cause highly allergic reactions. Without it, the risk of experiencing an adverse reaction is 0 out of one million procedures.
Want to avoid the disaster of brows that eventually turn blue, green, or pink after healing? Always inquire about the pigments your artist will be using BEFORE YOU BOOK YOUR APPOINTMENT, and take comfort in knowing that at Haven Studio, you and your brows are in good hands.